I've been cleaning up my photo library and decided I needed my own photo importer tool. There are other tools out there that manage photos, but this gives me more control over how the import is done. The photos must already be in a folder you specify, and are then reviewed and sorted by date into their own folders.
The project is on Github here: https://github.com/tdriver/PhotoImporter. Feel free to fork.
Here's the initial interface.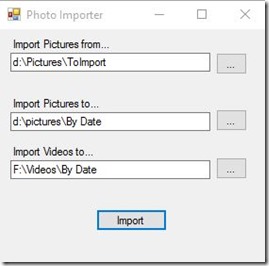 Read the project overview on Git to see how it works.